The Process
A COLLABORATIVE EFFORT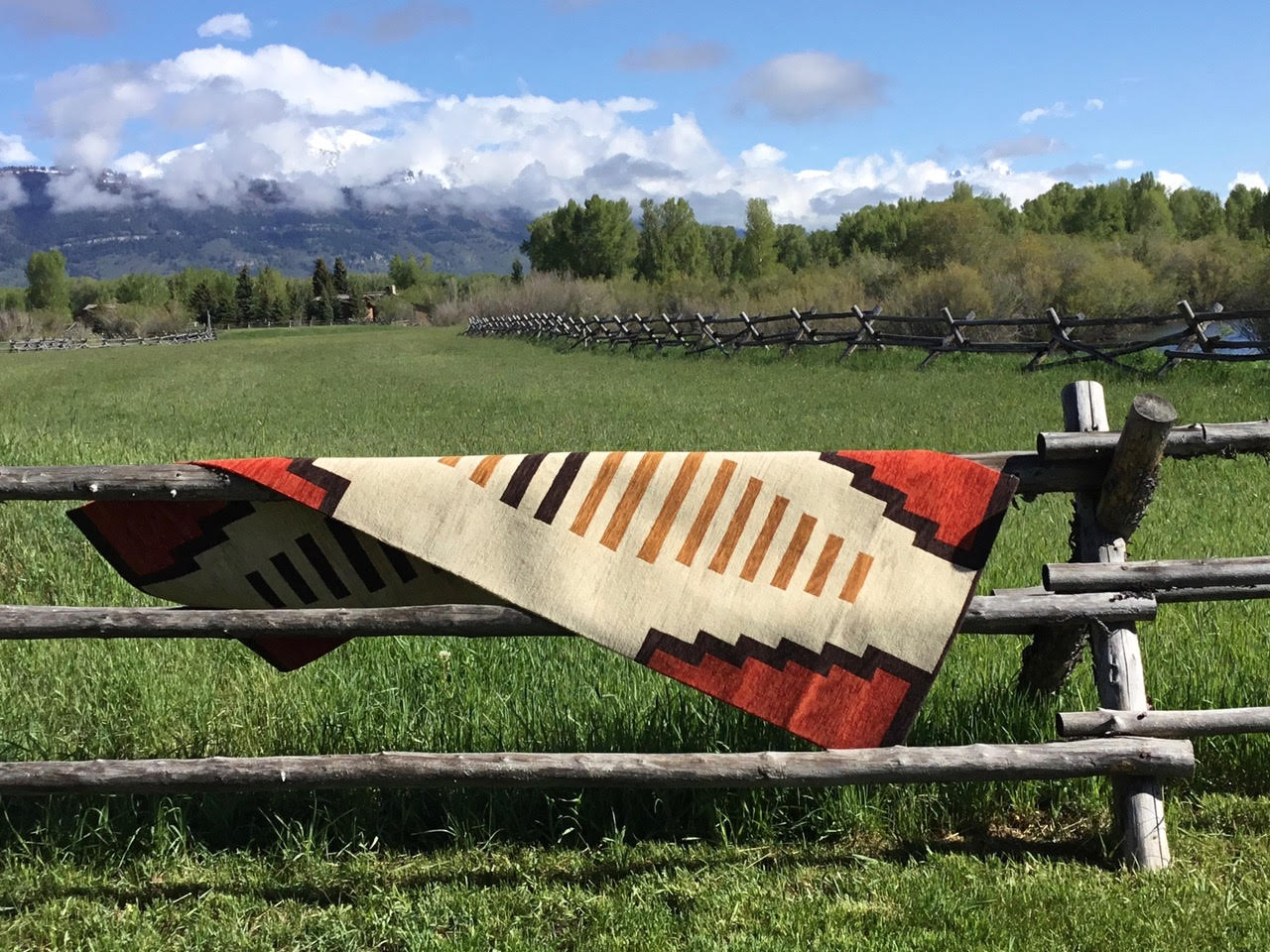 At The Perlman Project, the design process is highly collaborative. If one of the studio's existing artisan rugs catches the eye, founder Linda Perlman can customize it to a client's specifications or even expand upon that design. But if an architect, interior designer, or private client wants to create a bespoke rug, the options are limitless, from color to size to pile height.
Linda meets with a client to discuss their home, style, and design inspirations. They work together to craft a one-of-a-kind design, taking into consideration color, size, pile height, and more. Clients can choose from more than 1,650 naturally dyed yarns, all of which are on display in Linda's studio/showroom in Jackson Hole, Wyoming.
a rendering is produced. Once approved, a 2-by-3-foot strike off (a hand-knotted section of rug) is created for final sign off.
the rug goes into production, being hand knotted by talented artisans in Nepal, using ancient techniques and lustrous, lanolin-rich Tibetan wool from sheep grazed at 14,000 feet. Depending on size and design, a rug can be completed within approximately 4 months.
the rug is installed in a residence, corporate space, hotel, or restaurant to be admired for years to come and passed down to future generations.
Interested in learning more?
Contact Perlman Project to discuss the creation process.